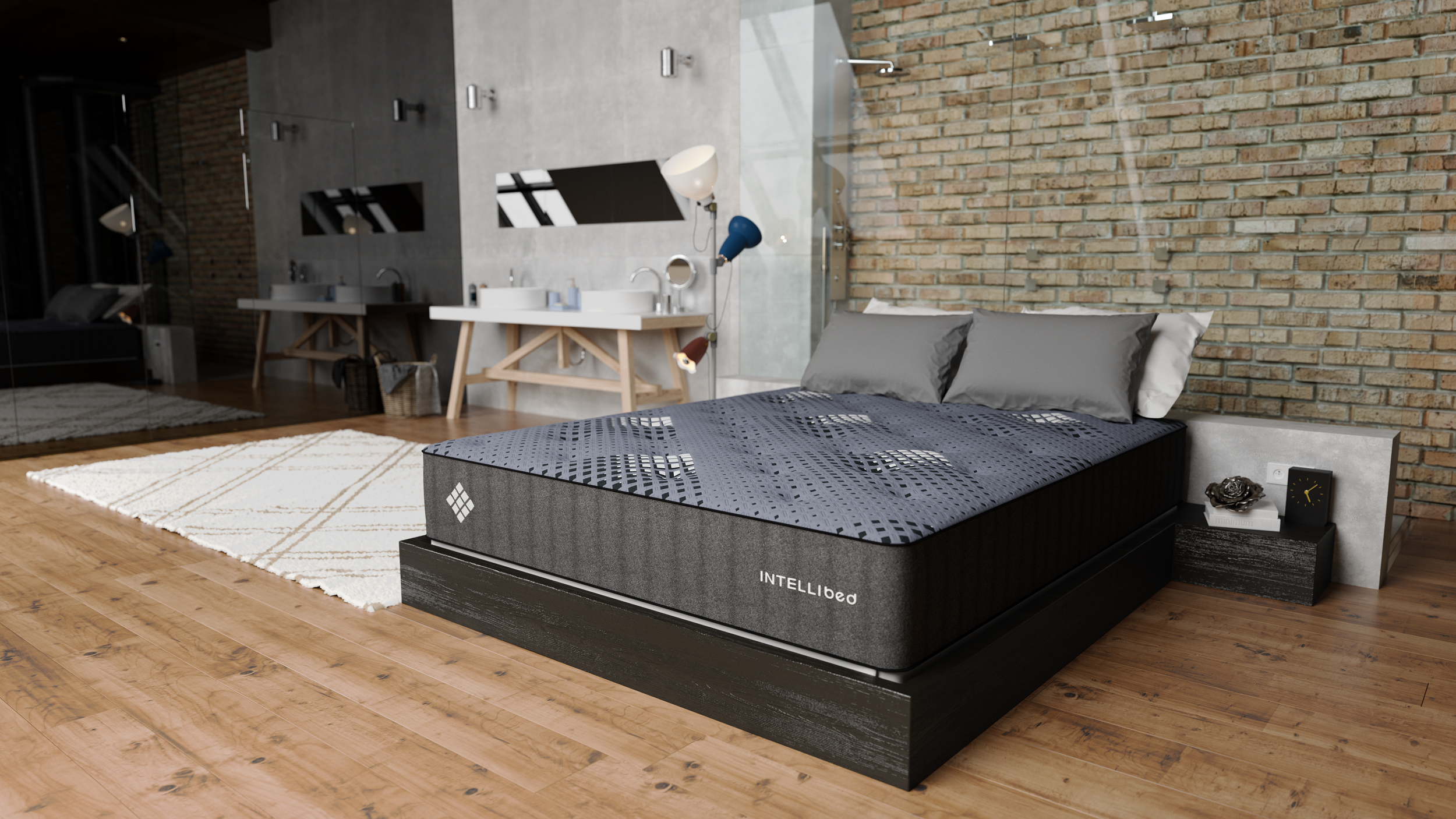 INTELLIBED
MATRIX DELUXE
The harmonious collaboration of technology and engineering delivers both a firm and soft experience at the same time. With extra-thick, 2 ½" Gel Matrix®, Signature Deluxe provides you with extraordinary comfort for restorative sleep. This hypoallergenic, non-toxic pure gel is designed to dynamically respond to every inch of your body, providing maximum firmness for your back and maximum softness for your hips and shoulders. A special foam comfort layer sits atop a pocket coil system for enhanced relaxation and a pocket coil system provides localized support and pressure point relief.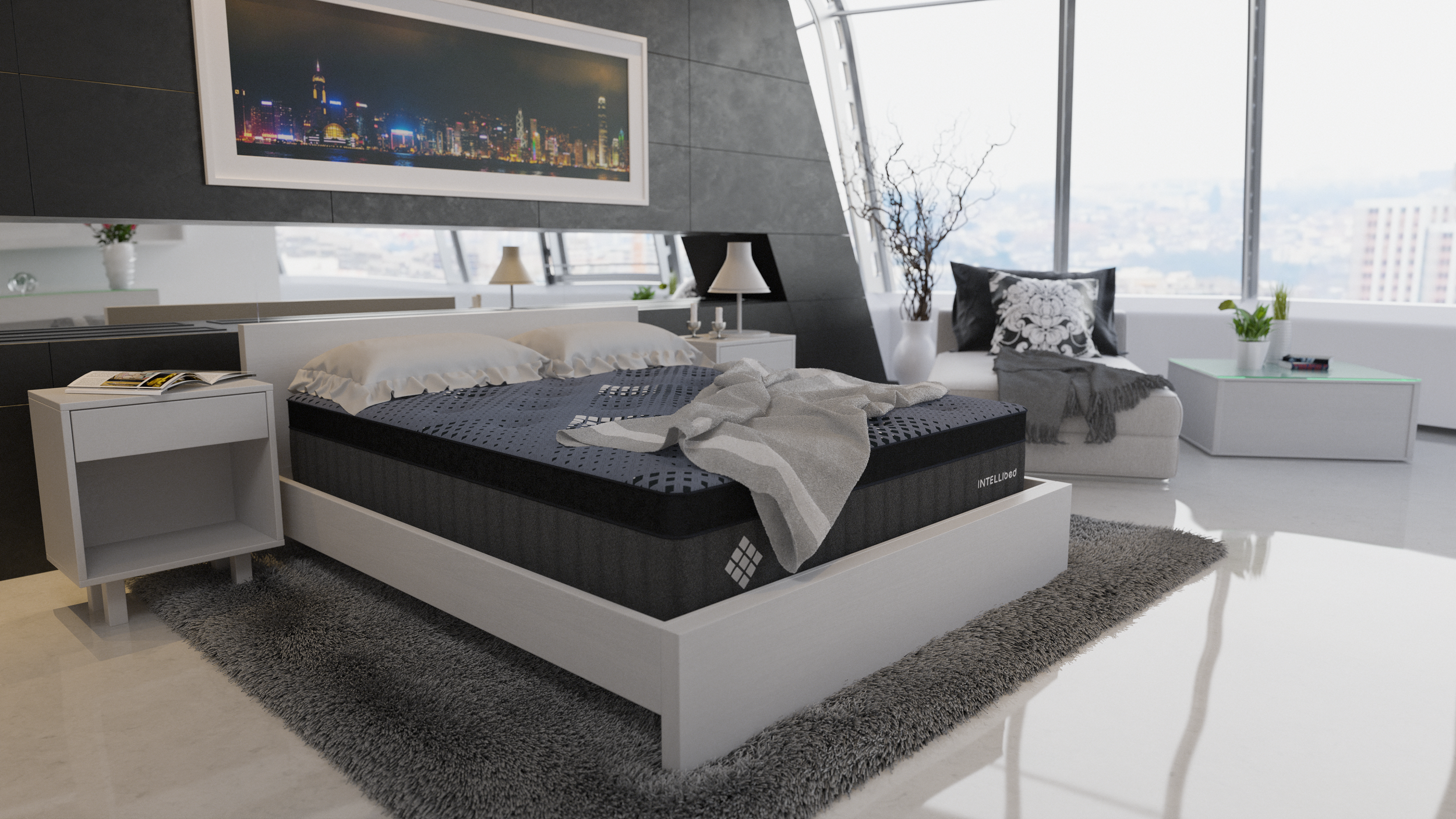 INTELLIBED
MATRIX SUPREME
The Signature Supreme—a new pinnacle in back support and pressure point relief—features a luxurious, extra-thick, 2 ½" layer of revolutionary Gel Matrix®. This hypoallergenic, non-toxic pure gel evenly distributes body weight for maximum spinal support and ultimate pressure-point relieving comfort. A 3-zone pocket coil system eases pressure points while minimizing motion transfer. A foam comfort layer, reticulated airflow layer, and Titanium-infused Energex™ complement the Gel Matrix® to provide the cool, comfortable restorative sleep discerning customers demand.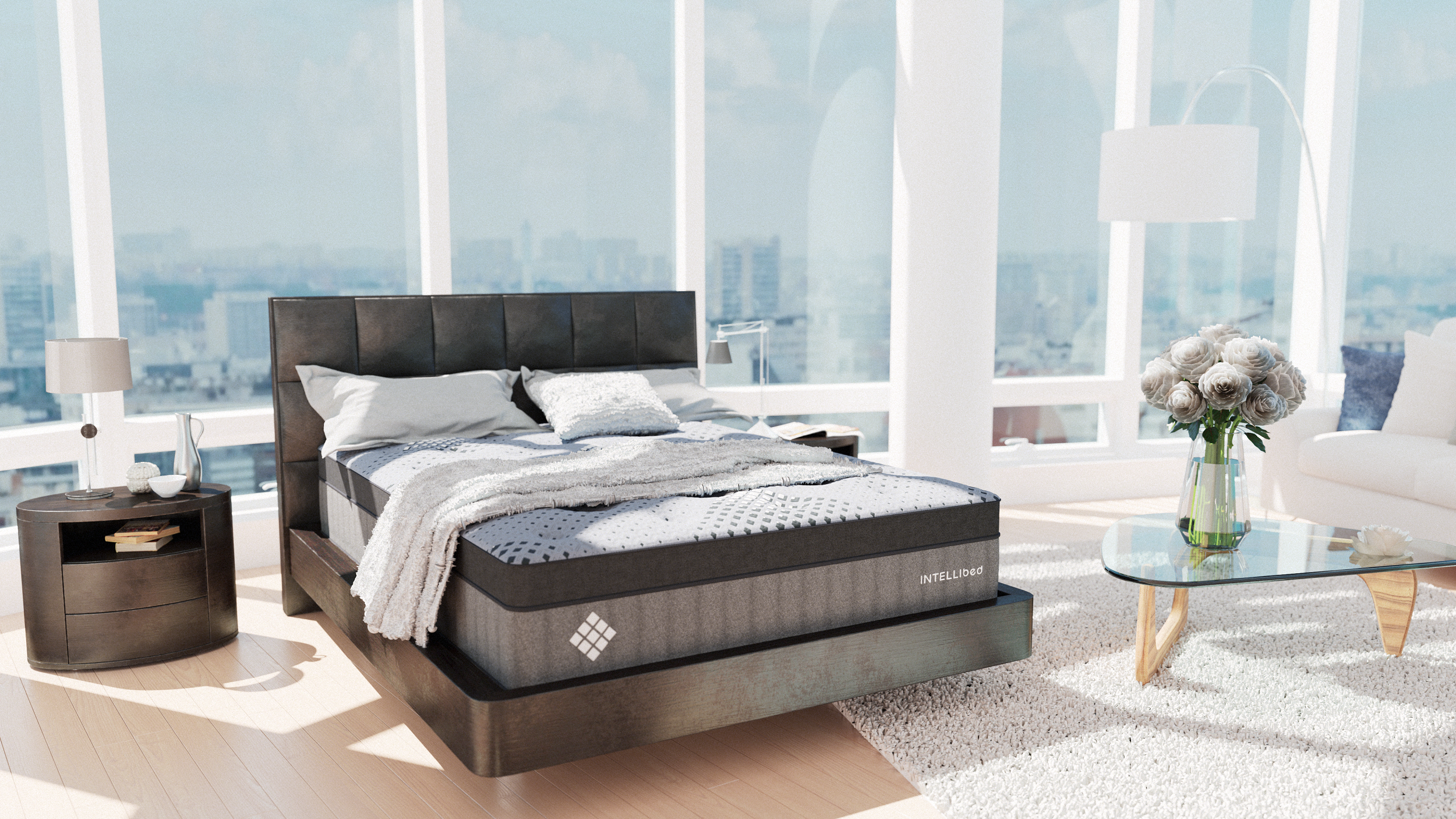 INTELLIBED
MATRIX GRAND
The Intellibed name has always been synonymous with luxury, technology, and sleep wellness. Signature Grand takes this experience to a new level with not one, but two layers of Gel Matrix®, the revolutionary material that is both firm and soft at the same time, providing you with the back support you need and the pressure point relief you crave. A layer of Titanium Fiber technology adds outstanding pressure-relieving polymers combined with titanium flakes to create a compression-resistant surface. What's more, enjoy a breathable and resilient layer of Talalay latex for an airy, cloud-like feel. A sumptuous, luxury quilted cover sits atop the opulent Signature Grand, maximizing the benefits of Gel Matrix® technology. A shock-absorbing air flow layer rests upon sturdy steel coils and edge support, featuring strategically positioned comfort zones and maintains structural rigidity for long-term durability.