Devoted to the Artistry of Sleep
It's taken 90 years, but we finally felt a need to craft a new generation of McRoskeys.
Our new Modern Collection features the same trusted techniques and constructions of old, but we're proudly now 100% all-natural. We've eliminated anything artificial including all foams, adhesives, or off-gassing substances so you can sleep peacefully.
We also added modern pocketed innerspring coil systems, more exotic natural fibers, and a revitalized exterior design to better reflect who we are and where we're headed for the next 100 years.
The Pursuit of Excellence Defines Us
McRoskey is more than a mattress. It is a 120+ years of relentless commitment to quality and customer service. It's a trusted relationship that has lived on through many family generations. We have the highest amount of respect for our customers, which is why our goal is not 1,200 beds a day. It's 20. And these 20 must be without flaw. If a McRoskey is not absolutely perfect, then we start over. The goal is simple–perfection every time.
Soulfully Crafted. Enduring Elegance.
Between the worlds of soul and craft lies Artistry. It's where 100 years of determined mastery have led McRoskey to be. Where a small San Francisco workshop endured a century of change without letting go of timeless and proven handicraft.
This passion for hand-tailored detail means each mattress is a commissioned work of art, with every element centered around the idea that well-being starts with deep sleep.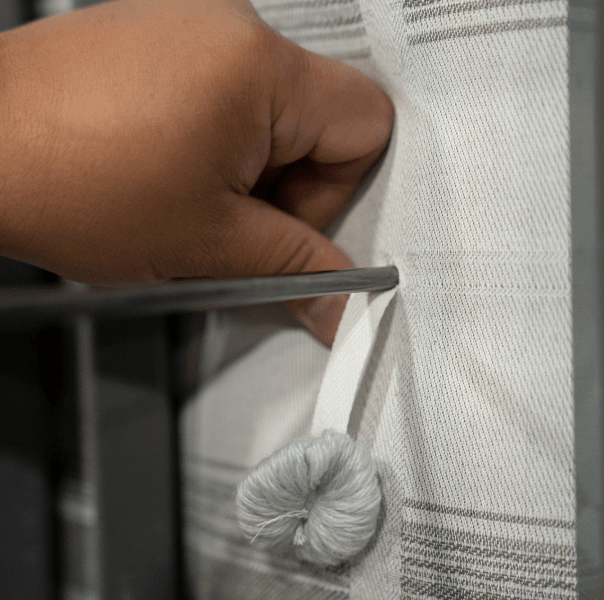 A Legacy of Thoughtful Hand- tailoring
No machine can surpass the skills of our team and the artistry born from over a century of mastercrafting. Each McRoskey is handmade with great attention to detail and a distinct focus on the many proven processes and original techniques involved. Careful craftsmanship and longevity are prioritized through the selection of only the highest quality materials available.
An Obsession with Sleep & Symmetry
Our careful attention to every detail is our personal conversation, connection, and the most powerful communication that you are receiving the quality you deserve. From harmonizing the double box-stitched handles with the pattern design, to meticulously centering every tuft by hand, we've obsessed over every aspect of our new McRoskey to ensure it will endure and still look stunning. These details highlight a bed that is beyond others, one that eases your mind and improves your life.
Filled with Abundant Purpose
Defying industry standards, our builds overflow with twice as many layers of the finest 100% pure & natural comfort materials. Each indispensable layer adds to the generous feel–no wasted ingredient, unnecessary fillers, or synthetics. These components are then tamed together with oversized safety pins, carefully sealed, shaped, and finally hand-tufted into a buoyant perfection.
Guaranteed Low Prices
Call Now For Details
Our Manufacturers have suggested retail prices that we need to display on our Website, but we will not be undersold! We carry the complete collection of McRoskey mattresses. Get your first class mattress shopping experience only at Hadley Olivia.
WE WILL BEAT ANY PRICE BY 5%